Criminal and Civil Appeals
Attorney Emanuel is widely considered one of Connecticut's most experienced and effective appellate lawyers.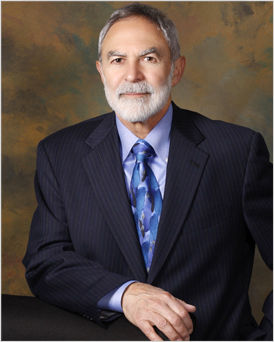 Attorney Emanuel has worked on complex and challenging issues, including state constitutional law, search and seizure, Internet sting operations, child pornography, and the death penalty. He has briefed and argued approximately one hundred fifty appeals in the Connecticut Supreme Court and Connecticut Appellate Court. He has argued appeals in the United States Court of Appeals for the Second Circuit and is experienced in preparing petitions for writ of certiorari in the United States Supreme Court. For several years, he has been listed annually from 2007 through 2016 in Connecticut and New England "Super Lawyers" in the field of Appellate Law.
Areas of Focus Include
Criminal and civil appeals
Trial consultation for issue preservation
Clemency and pardon applications
Attorney Emanuel's notable cases include:
State v. Toste, 178 Conn. 626 (1979) (murder conviction reversed due to trial court's erroneous instructions on the insanity defense)
State v. Krajger, 182 Conn. 497 (1980) (murder conviction reversed due to Miranda violation)
Dotson v. Warden, 175 Conn. 614 (1978) (granting habeas corpus relief to rape defendant due to an unlawful search of his residence)
State v. Allen, 37 Conn. Supp. 506 (1980) (reversing prostitution conviction due to trial court's erroneous instructions on intent)
State v. Sorbo, 174 Conn. 253 (1978) (reversing burglary and larceny convictions due to trial court's evidentiary error)
Finley v. Manson, 1 Conn. App. 260 (1984) (vacating burglary conviction due to trial court's failure properly to advise the defendant prior to accepting his guilty plea)
State v. Anderson, 178 Conn. 295 (1979) (setting aside robbery conviction obtained in violation of the lesser included offense doctrine)
State v. Malines, 11 Conn. App. 425 (1987) (reversing manslaughter conviction due to trial court's erroneous instructions on circumstantial evidence)
State v. Esposito, 223 Conn. 299 (1992) (reversing felony murder, robbery, and burglary convictions due to trial court's failure to excuse certain venire persons for cause)
State v. Welch, 25 Conn. App. 270 (1991) (reversing sexual assault and risk of injury convictions), rev'd in part, 224 Conn. 1 (1992))
State v. Russell, 101 Conn. 298 (2007) (affirming certain convictions but reversing burglary and stalking convictions due to insufficient evidence), cert. denied, 284 Conn. 910 (2007)
State v. Brokaw, 181 Conn. 475 (1980) (reversing robbery conviction due to evidentiary error)
State v. Carter, 182 Conn. 580 (1980) (murder conviction reversed due to trial court's failure to instruct jury that "no unfavorable inferences" could be drawn from defendant's failure to testify)
State v. Marsala, 216 Conn. 150 (1990) (Connecticut Supreme Court refused to adopt the federal "good faith" exception to the exclusionary rule, thereby affirming that search warrants in Connecticut must satisfy the "probable cause" standard under the state constitution)
State v. Geisler, 222 Conn. 672 (1992) (Connecticut Supreme Court adopted a six-part test for evaluating state constitutional claims, and adopted a stricter standard, under the state constitution, with respect to the suppression of evidence derived from an unlawful warrantless entry into a home)
Miller v. Commissioner of Correction, 242 Conn. 745 (1997) (adopting the standard for proving "actual innocence" in a habeas corpus proceeding, and affirming the trial court's ruling that the petitioner was entitled to a new trial on the grounds of "actual innocence")
State v. Hoeplinger, 206 Conn. 278 (1988) (reversing manslaughter conviction due to Miranda violation)
State v. Johnson, 253 Conn. 1 (2003) (reversing death sentence due to insufficient evidence of the "aggravating factor")
State v. Mauro, 111 Conn. App. 368 (2008) (reversing sexual assault, public indecency, and disorderly conduct convictions due to invalid waiver of defendant's right to a jury trial)
State v. Drupals, 306 Conn. 149 (2012) (reversing convictions of failure to comply with the requirements of the sex offender registry, due to insufficient evidence)
State v. Maguire, 310 Conn. 535 (2013) (reversing sexual assault and risk of injury convictions due to prosecutorial misconduct in closing argument)
State v. Bonnie Jean Foreshaw (2013) (member of defense team that succeeded in obtaining clemency from the Board of Pardons, for a client who had served twenty-seven years in prison for murder)