About The Firm
Attorney Emanuel has provided legal defense services in Connecticut for over 40 years.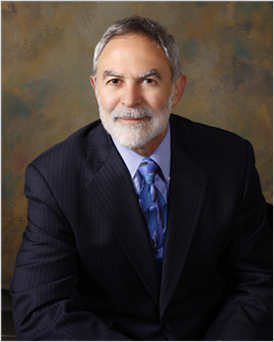 Emanuel graduated from the University of Connecticut (B.A. 1967) and George Washington University Law School (J.D. 1970). During law school he worked part-time as a legislative aide in the Washington, D.C. office of a Connecticut Congressman. Returning to Connecticut, his first position as a new lawyer was manning a storefront office for neighborhood legal services in Bridgeport. There he worked on a federal civil rights lawsuit against the Bridgeport Police Department. Two years later he joined the Connecticut Public Defender's Office, and worked for five years in the trial court in New Haven, Connecticut.
In 1977 the Connecticut public defender system established an Office of Legal Services to handle criminal appeals. Emanuel was hired as its first staff attorney. Under his mentor Jerold H Barnett, a brilliant lawyer and later a Superior Court judge, Emanuel fell in love with the appeals process—it was a chance to put a trial "on trial" to see if it was fair. Emanuel practiced in the appellate office for fifteen years. Since 1998, he has maintained a private practice focused on appellate litigation.
Membership, Scholarship & Awards
Attorney Emanuel is a member of the Connecticut Bar Association, the New Haven County Bar Association, the Connecticut Criminal Defense Lawyers Association, and the National Association of Criminal Defense Lawyers. He is admitted to practice in the state and federal courts of Connecticut, the United States Courts of Appeals for the First and Second Circuits, and the United States Supreme Court.
Attorney Emanuel has helped train future appellate lawyers, serving as an adjunct faculty member and co-instructor in the appellate clinic at the University of Connecticut School of Law.  He has also supervised the appellate clinic at Quinnipiac University School of Law which is sponsored by the public defender system. Attorney Emanuel has frequently participated as a speaker or panelist at seminars sponsored by the Connecticut Bar Association, the Connecticut Division of Public Defender Services, and the Connecticut Trial Lawyers Association. He is a co-author of the 1992 supplement to the Connecticut Criminal Case Law Handbook.
Attorney Emanuel is a former member of the Executive Committee of the Connecticut Criminal Defense Lawyers Association (CCDLA). In 1992 he was a co-winner of the David H. Neiditz Professional Writing Award for submitting the best-written appellate brief in a Connecticut case. In 1998 he received the Pro Bono Award from the Connecticut Law Tribune for his work on behalf of Lawrence J. Miller, who spent more than twelve years in prison before being exonerated. In 2002 Attorney Emanuel received the CCDLA's Champion of Liberty award for his career achievements.